Balsana Tirth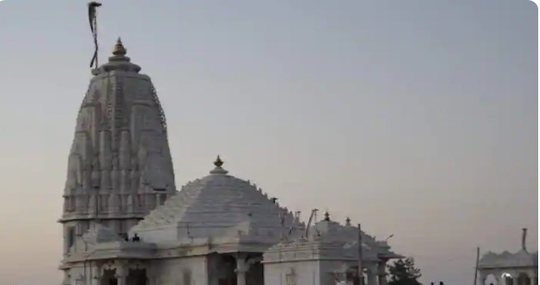 Mulnayak is Shri Vimalnath Bhagwan in black color seated in a lotus posture, of height 77 Cms in a shrine in the village of Balsana (Shve).in Dhule district in  Maharashtra.

With great fortune, a Patel family discovered an idol of Prabhu on a small hill near their house. The family with great happiness and joy placed the idol at their house and did Pooja etc., as per the rituals with great devotion.

Once the Jain community people came to know about  this, the number of people coming to see the sight of the idol and get its blessings increased day by day.

In a nearby village " Vardhaman Taponidhi" Acharya Srimad Vijaybhuvanbanusurishvarji's, who was present these spending his Chaturmasya, disciple "Gunivarya Sri Vidhanandvijayji had an intuition that he should come to this shrine for darshan and get the blessings of Prabhu. After getting enthralled and impressed by the Maharaj's discourse, the Patel family and the other villagers agreed to handover the idol, but had a condition that the temple should be built here.

Looking at and considering everybody's will Guru Bhagwant also wanted the idol of Prabhu to be kept in a temple which has to be constructed in the same place from where the idol was discovered. When Guru Maharaj announced this to the villagers, there was joy and they were filled with happiness.

After the construction of the temple, in Vikram year 2044 on Magsar Sud Dasami the same idol was ceremonially consecrated at the hands and in the presence of Acharya Bhagwant Sri Rajendrasuriji and Sri Vidhyanandvijayji (who was the cause of this temple).

The significance of the place is that after the idol was discovered there was total peace in the village and lot of miracles continued to happen after the idol was sanctified and consecrated. Jain and Non- Jains all used to pay visit here for Prabhu's darshan.


                    
See 24 Bhav Tirth